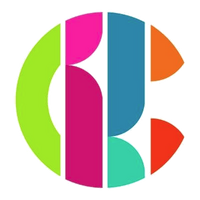 CBBC (formerly called Children's BBC) is a BBC channel, which is available throughout the U.K., that broadcasts Lost & Found Music Studios (premiered on April 4, 2016) almost every day. It launched on 1st September 1960.[1]
Aimed at children that are between six and twelve years old,[2] CBBC was launched during the 1960s.[1] Currently, CBBC is very popular, with some of its most popular shows including The Next Step and Lost & Found Music Studios
During 2014, CBBC began showing The Next Step, and, then (two years later), Lost & Found Music Studios.
As of April 11, 2016, CBBC broadcasts from 7:00 a.m. to 9:00 p.m. on the digital CBBC Channel, available on most UK digital platforms. Previously, it broadcasted for two hours shorter (from 7:00 a.m. to 9:00 p.m.).
"Okay, please show me."

To view the CBBC gallery, click here.
External links
Edit
References
Edit
↑ 1.0 1.1 CBBC - Wikipedia, the free encyclopedia. Wikipedia (March 30, 2004). Retrieved on May 25, 2016.
↑ BBC - The CBBC Channel - Commissioning. BBC. Retrieved on April 11, 2016.